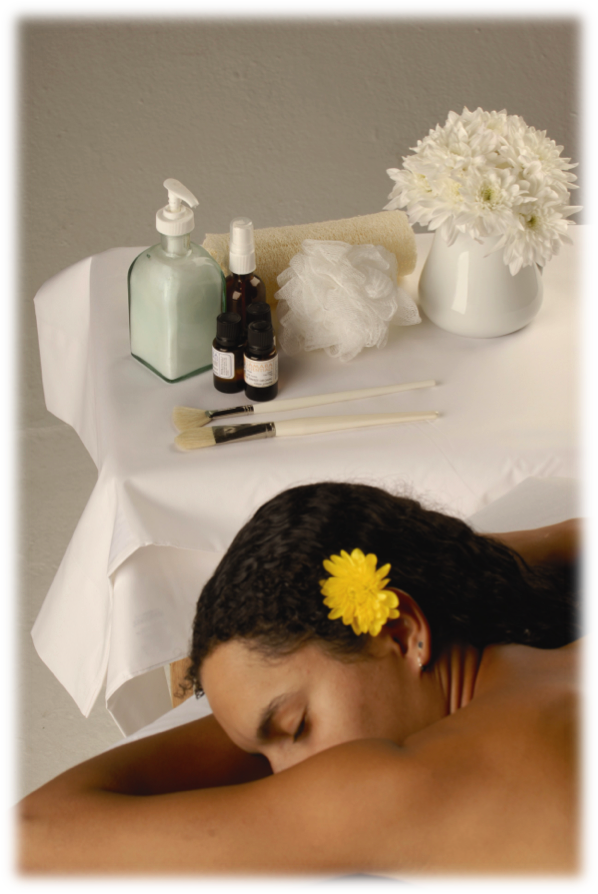 Our licensed massage technicians and therapists are trained in a variety of techniques to address individual needs. This allows us to fashion the perfect massage for each client. Massage therapy is recommended for anyone who is interested in relieving tension, increasing circulation, easing muscle tightness, and alleviating aches and pains. Edwards' Wellness & Skin Care Facility massage services provide the ultimate relaxation, while improving overall health. Getting a massage on a regular basis restores balance to mind and body, and leaving you feeling refreshed and renewed.
Swedish Massage
A relaxing massage designed to relax everyday muscle tension and to stimulate circulation to help relieve the stresses of the day.
Therapeutic Back Care
Cleansing and exfoliation of the back, relaxing massage and then a therapeutic mask is applied.
CranioSacral Therapy
A gentle, soft touch massage that helps release tension deep in the body to relieve pain and improve whole-body health and performance. Perfect for those experiencing migraines and headaches, chronic neck and back pain, and chronic fatigue.
Reflexology (Ingham Method)
Our reflexologists are skilled and experienced in locating stress points to help in the relief of symptoms, which cause anxiety, stress, tension, fatigue and other illnesses.
Himalayan Salt Reflexology Treatment
MyoFascial Release
A gentle blend of stretching and massage of the entire body to promote healing and relieve pain. This massage has been known to help those who experience fibromyalgia, rheumatoid arthritis, muscle spasms, menstrual problems, and carpal tunnel syndrome.
Oleaslim Body Wrap
Essential oils combined with the stimulation of heat are applied to help eliminate cellulite, toxins and excess fluids from the body. A light massage and the application of a moisturizing body cream leave your skin feeling relaxed and silky smooth.
Hand and Foot Treatments
Brazilian Toe Massage
Facial for Hands or Feet
Spa Foot Massage
Aromatherapy
Himalayan Salt Treatments
Corporate Chair Massage
Pricing based on location and time
We also offer specialized treatments, such as Facial Lymphatic Drainage and Pressotherapy to assist blood circulation and lymph flow. Please call to schedule a consultation to discuss your individualized treatment plan.